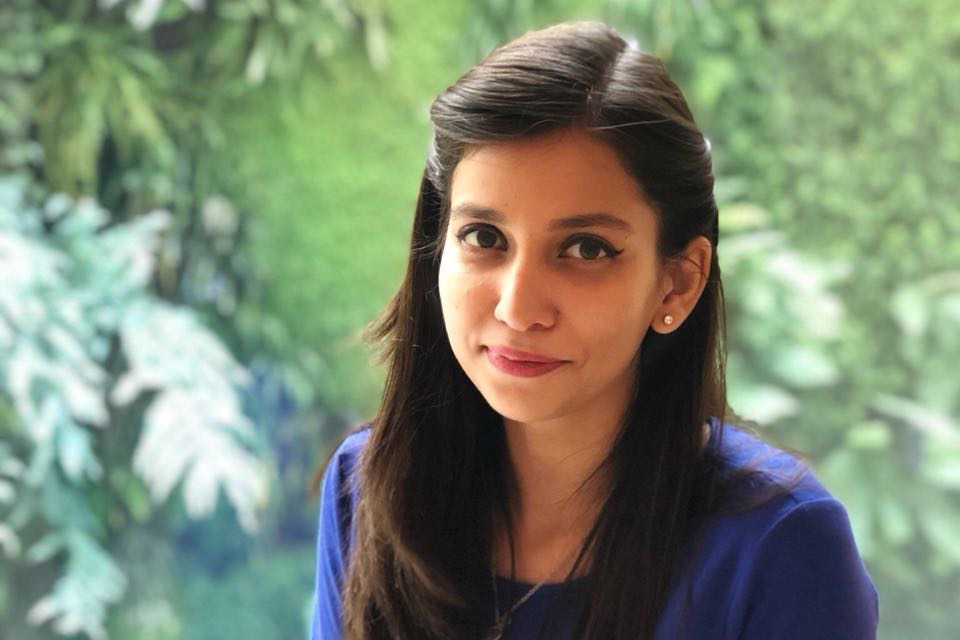 Trust and identity online: 3 questions with TPP student Maryam Shahid
Maryam Shahid is a second-year TPP student researching cybersecurity policy. She is a part of the Internet Policy Research Initiative (IPRI) lab in CSAIL.
What is the focus of your research? What sort of knowledge and disciplines does it bring together? How will it make an impact?
I am currently working with Dr. David Clark [a member of TPP's Faculty Advisory Network] in cybersecurity policy as part of Internet Policy Research Initiative (IPRI) lab in CSAIL. My research encompasses trust and identity online: what it entails, successes and failures of past and present models, as well as the guarantees provided in the private and public space.
Recently, I am analyzing national cyber-identity models across the globe. My aim is to distill the varying models and discussions about trust frameworks into common vernacular to form a basis of comparison, and find the "best-fit" which protects users' values (like privacy, limiting government overreach, etc.) while still providing accessibility. This requires not only a technologically sound framework, but an understanding of the underlying political climate, the division of power in the country, as well as analysis on mass-adoption by the public.
To make the internet a safer space, it is important to devise solutions that include the public and users as important stakeholders. Through my work at TPP, I aim to play my part in bringing about necessary conversations between the technology crowd and policy folk to bring about these changes.
Why did you choose to come to TPP?
I completed my undergraduate degree in Pakistan studying Computer Science at Lahore University of Management Sciences (LUMS). Unsure about what I wanted to accomplish, I hopped between multiple research areas, from networks, data centers, artificial intelligence, and then to security. In the end, I did my thesis on the (enormous) ad ecosystem online and its impact on users' privacy.
This shift to privacy gave me the perspective to look at other areas discussing big philosophical ideas in conjunction with the internet, such as trust, truth-value, ethics, and more. Around the same time, Pakistan's first cyber-law bill was being discussed in parliament, which was grossly misinformed. I realized I did not have the right skill set or influence to make any impact in these areas which required more than just my coding skills.
Talking to LUMS alumni and my professors, I found out about the Technology and Policy Program at MIT. I described my experience and interest in auditing algorithms in my application and was admitted! TPP is unique in allowing incoming students to find a match in an area that is interdisciplinary and be guided by a research advisor.
Coming here, I feel lucky to be part of my cohort in TPP. Every single person brings in a unique set of skills and a distinctive interest – and is working to solve a problem that they believe in personally. Being able to meet professors at MIT whose books I have read, being part of discussions ranging from AI ethics to climate sustainability, and indulging in the collaborative nature of work at MIT have made my grad school experience worthwhile.
What do you enjoy about living in Cambridge? What do you like about the MIT community? What do you do in your spare time?
Apart from my research, I am a great basketball enthusiast. Every semester, I try to bring about people to play with. As I am writing this, I am also messaging the "TPP basketball team" to remind them of our next match this weekend.
When I am not playing, I enjoy hanging out at the Esplanade. My absolute favorite part of the city is being close to the Charles River. The 14 minutes it takes me to cross the Harvard Bridge to go to my apartment is the most peaceful part of my day. I am also part of the Muslim Student Association (MSA) and the Pakistani Society at MIT (PaksMIT), and being part of organizations that help celebrate my culture with my friends here at MIT brings me immense happiness.