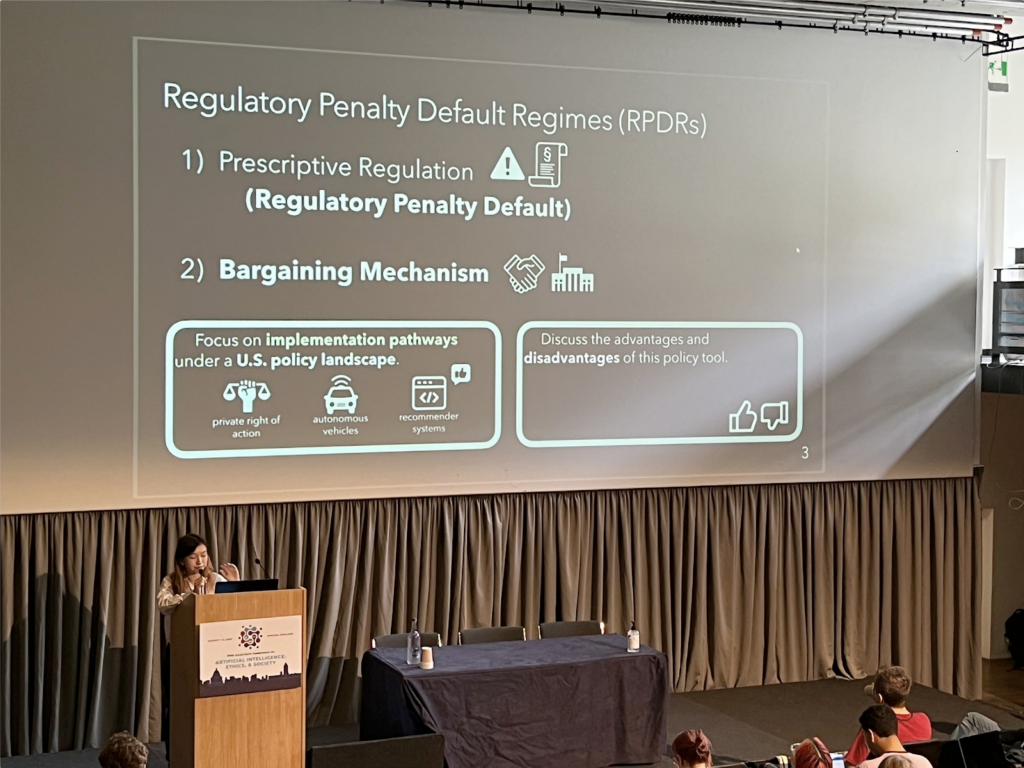 Shaping the laws that influence technology development
Rui-Jie Yew is a TPP '23 student and a research assistant in the Algorithmic Alignment Group at MIT CSAIL. Her research focuses on legal aspects of computation, such as the design of regulation for emerging technologies.
What is the focus of your research? What sort of knowledge and disciplines did it bring together? How can it make an impact?
My research focus is in the human-centered and legal aspects of computation, both in the design of regulation for emerging technologies as well as in the operationalization of legal values for technical systems.
Why did you choose to come to TPP?
I chose to come to TPP after completing a joint bachelor's degree in computer science and mathematics at Scripps College because I wanted to learn more about how policy and law influenced the technical problems taken on by private organizations. In college, I did a software internship in privacy and was curious about the policy motivations behind the development of differential privacy libraries and the use of anonymization techniques. I've also always had a strong interest in the humanities and social sciences, and I felt that TPP would be a great way to combine my quantitative and qualitative interests.
Last summer you presented your research at a few conferences. Tell us about your presentations!
The Artificial Intelligence, Ethics, and Society conference (AIES) convenes scholars in the fields of Law and Policy, the Social Sciences, Ethics and Philosophy, and related fields, who share work related to morality, law, policy, psychology, and AI. At AIES, I presented research on creating incentives for private companies to research and disclose potential harms that their AI systems might cause.
The Fairness, Accountability and Transparency in algorithmic systems conference (FAccT) is a cross-disciplinary computer science conference that brings together researchers and practitioners interested in fairness, accountability, and transparency in socio-technical systems. At FAccT, I presented research on tensions between legal and technical considerations in the application of Illinois' biometric information privacy act to facial processing technologies.
What has been a highlight of the conferences?
My hope is that the research I presented at these conferences can bring attention to the unexpected ways in which regulation is already shaping technology development. I am interested in those regulatory incentives – in studying them and shaping them – and I am motivated by questions that aim to frame and address the harms that could be exacerbated by technology.