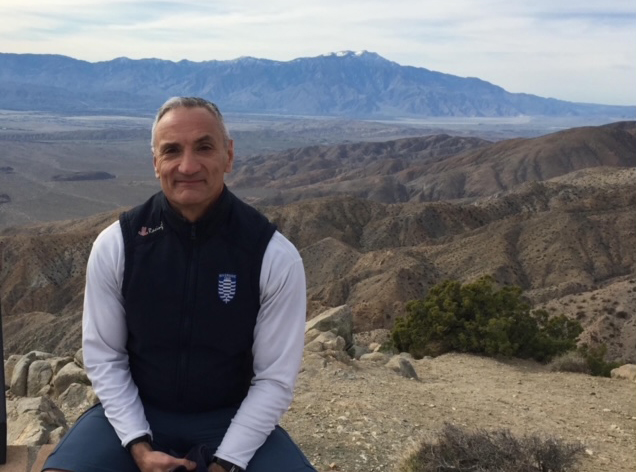 Farewell to Ed Ballo
Ed Ballo has been part of the Technology and Policy Program team for 14 years – and a staff member at MIT for 26. In that time, he has coordinated TPP admissions and recruitment, brought together events both in person and online, and been an essential resource for all in the TPP community on campus and beyond. His tours of MIT and Boston have helped many students feel at home over the years. As he sets off on retirement, Ed reflects on the journey that brought him to TPP – and on where his journey goes from here.
What did your career look like before MIT? What brought you to TPP?
I worked as an Assistant Director for International Undergraduate Admissions at Boston University (BU) in the early 90's and it was then that I began to pivot towards higher education administration. In 1995, I was about to start a master's degree from Simmons College (now Simmons University), but I had six months before my program started and with a stroke of luck, I found a 6-month data entry position with  MIT Undergraduate Admissions Office, which dovetailed perfectly with my time scheme. That was my first experience at MIT.
A year later as my program was finishing up, I found a position back at MIT, at the Graduate Students Office (GSO), which is now the Office of Graduate Education. Initially, I was assisting in the administration of fellowships such as those awarded by the National Science Foundation, but then I began to assist the Senior Associate Dean for Graduate Students in processing petition requests from graduate students and helping administer the MIT Summer Research Program (MSRP).
During my time at the GSO, I came into contact with all the graduate administers at the Institute and that is how I found out about the position at TPP. I had admissions experience, a good deal of MIT process and procedure experience, and had done some recruitment travel for BU, so TPP was a perfect combination of all of this!
What have been some of your favorite parts of your role with TPP? What will you miss?
I love meeting enthusiastic young people and helping them find their path. I always tell them that it's all about "fit" – whether that means TPP or not is secondary. Also, I have loved being at MIT and learning about things that I would have never been exposed to otherwise. Meeting astronauts, walking in a wind tunnel, and meeting Noble Prize winners are just some of the treasured moments that I will take away.
What are you looking forward to doing in your retirement?
I will of course continue my sporting activities such as sculling on the Charles, yoga, and biking. I also plan to expand my involvement with two civic groups, the Fenway Community Development Corporation and the North-South Rail Link. The Fenway CDC builds and advocates for affordable housing in the Fenway neighborhood of Boston, provides job training, and ensures quality of life in the neighborhood. The North-South Rail Link is a working group of transportation advocates led by former Governor of the Commonwealth Michael Dukakis. The group is advocating for a 1 mile long underground rail link to (finally) connect North and South Stations, which will make the dream of true regional rail possible.