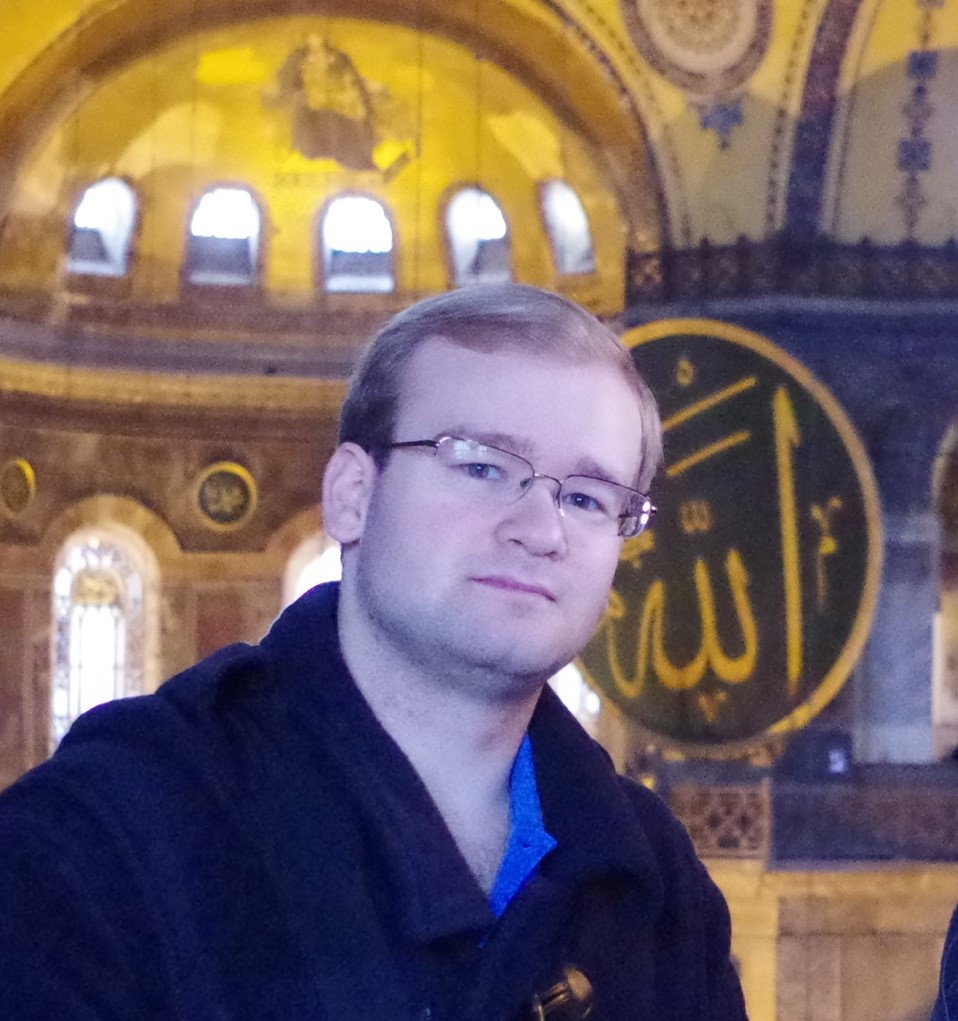 Electricity in the developing world: 3 questions with TPP student Grégoire Jacquot
Image: Grégoire on a recent trip to the Ayasofya in Istanbul
Current TPP student Grégoire Jacquot researches the electrification of developing countries. He weighs in on what brought him to TPP, how he hopes to make an impact, and an unlikely pastime: teaching ancient languages.
What is the focus of your research? What sort of knowledge and disciplines does it bring together? How will it make an impact?
My research consists in developing innovative business models aimed at accelerating electrification in developing countries. Working at the Universal Energy Access lab has given me the opportunity to work on a challenge that has long fascinated me: why can't we provide electricity to nearly a billion people when the money and the technologies are there? I quickly realized that successful approaches had to be thought in a holistic way and to address a range of technological but also economic, financial, institutional and social challenges that are often considered separately by stakeholders.
One of the key motivating factors that led me to join the lab was the impact that I could have there. My two research supervisors, Ignacio Pérez-Arriaga and Rob Stoner, have been extremely supportive and always made sure that the propositions that we were making to governments, international institutions, utilities, or regulators on were practical and applicable in real-world contexts. As part of my recent research, I had the chance to inform the creation of a new electricity utility in Nigeria and to support the creation of an international commission responsible for rethinking energy policy – two incredibly stimulating and rewarding experiences!
A challenge that has long fascinated me: why can't we provide electricity to nearly a billion people when the money and the technologies are there?
Why did you choose to come to TPP?
I would say that my objective was twofold. First of all, to develop a structured understanding of how to design and implement technology policies at scale to address key development challenges in emerging countries. TPP was the ideal way to go: the flexibility of the curriculum has allowed me to take classes in a range a topics ranging from business and law to finance and power sector regulation, and I could then apply all the new concepts I had learned to real-world challenges as part of my research at the Universal Energy Access Group. The fact that I am fully funded by research relieves a lot of pressure and allows me to be completely open concerning the career options that I could consider after MIT.
Second, I wanted to join a small, diverse and social cohort. Two years later, I definitely don't regret my choice – TPP stands out among more traditional MS programs by the diversity of its cohorts in terms of origins, interests and personalities. Nearly half of my cohort is international, bringing an incredible pool of experience in technology policy, and it is hard to find two people with a similar profile.
What do you enjoy about living in Cambridge? What do you like about the MIT community? What do you do in your spare time?
Coming to Cambridge, I had the chance to find one of the most vibrant and stimulating environments I had ever experienced. I guess that my experience in Cambridge could be well captured by an anecdote: I still remember my first dinner in Cambridge, when I sat in a restaurant, exhausted after a chaotic transatlantic flight, and heard on my left two students debating the nature of gravitational waves, while two middle-aged professors seated to my right were arguing about the importance of teaching Rousseau's Social Contract to all undergrads in the US!
One of my friends who graduated from MIT a number of years ago told me: "to know if you are doing the right thing at MIT, just look at the people surrounding you. If you're the smartest person in the classroom, then you're in the wrong classroom." With hindsight, I now realize that this piece of advice was one of the most important ones I have received since I arrived.
During my free time, I like to spend time at Harvard's libraries and to visit some of the many museums that Cambridge and Boston have to offer. I now realize that Cambridge was the best place I could go for grad school. Passionate about ancient cultures and civilizations, I noticed a few days after arriving in the US that two positions were open at the Harvard Anthropology Department for teaching assistants in Classical Mayan and Hieroglyphic Egyptian. Speaking with PhD student in the department, I ended up setting up and teaching informal classes in both languages to doctoral students during my first year and managed to attract around 15 students! I was thrilled to see that I could find people sharing the same passion as me for (very) old languages. Unfortunately, my schedule became very busy during the second year – good things have to come to an end.