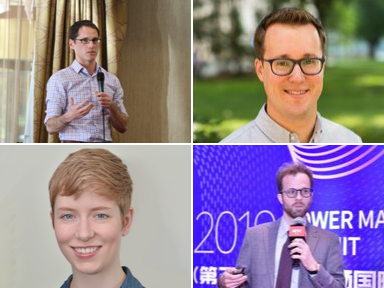 Alumni in Academia: Energy and Climate
The Technology and Policy Program brings together a diverse group of researchers working in different domains, and alumni go on to compelling roles across industry, government, and academia. This fall, we've profiled four former students whose work at TPP and beyond has involved the critical societal challenges of energy and climate change. All four are beginning new chapters in their careers as faculty members at universities across the country.
Michael Craig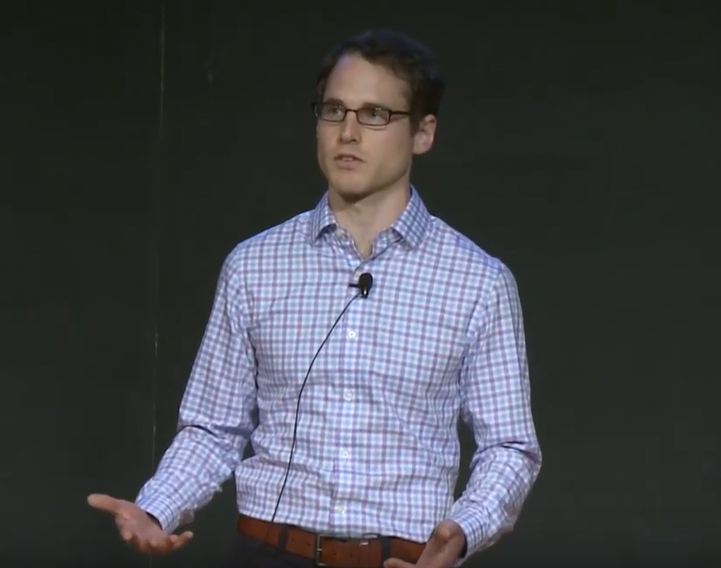 See Michael present '
Keeping the lights on: Power systems, water and climate change
' at Carnegie Mellon.
What brought you to TPP and what did you study/research while you were here?
I was looking for a program where I could continue to build my technical expertise while also learning about the "softer" side of things. It was also really important to me to be in an environment where interdisciplinary research was encouraged, since there wasn't just one area I wanted to learn about or be in. TPP fit both bills perfectly. I also had the great fortune of being able to work with former MIT professor Mort Webster, who was in an area I wanted to move into: electric power systems and the environment. My thesis was on how time-differentiated pricing of emissions of local air pollutants from power plants can achieve more efficient air quality outcomes than alternative regulatory instruments.
Where did you go after TPP and what work/research were you doing?
After TPP, I decided to pursue my PhD at another program renowned for its diversity and interdisciplinary research – Engineering and Public Policy (EPP) at Carnegie Mellon. Again I had great luck in advisors, working with Prof. Paulina Jaramillo and others on power systems and the environment. My thesis tackled several issues under that broad umbrella, including how grid-scale electricity storage (basically giant batteries) affects power system CO2 emissions as the grid decarbonizes over time. I also worked on carbon capture and sequestration (CCS) and distributed (or rooftop) solar. After EPP, I then worked at the U.S. National Renewable Energy Laboratory (NREL) in Golden, CO, for a year and a half, where I focused more on renewable energy. I could never have gotten the NREL job if not for the flexible curriculum and opportunities for technical coursework in TPP and EPP.
What is a focus for your work now as you start your new position in the fall, and how did TPP help you on your journey?
TPP and EPP both taught me how to do interdisciplinary work and to think of problems as more than just engineering challenges. They also allowed me to acquire a diverse set of analytical tools that have been instrumental in my research. Without these benefits, I would not have gotten my new Assistant Professorship in Energy Systems at the University of Michigan's School for Environment and Sustainability (SEAS). One strength of SEAS is that it brings together professors from many disciplines, fostering interdisciplinary work. That will be one primary focus of my new work, much like my research at TPP and EPP.
In particular, I hope to continue working on challenges and opportunities to decarbonizing the electric power sector, including topics like long-term storage, integration of natural gas and electric power systems, and how carbon removal technologies might integrate with the power system. I'm also very excited to teach and mentor students, so will be focusing a lot of effort on Renewable Energy and the Grid in the spring and developing another course for the fall.
Michael Davidson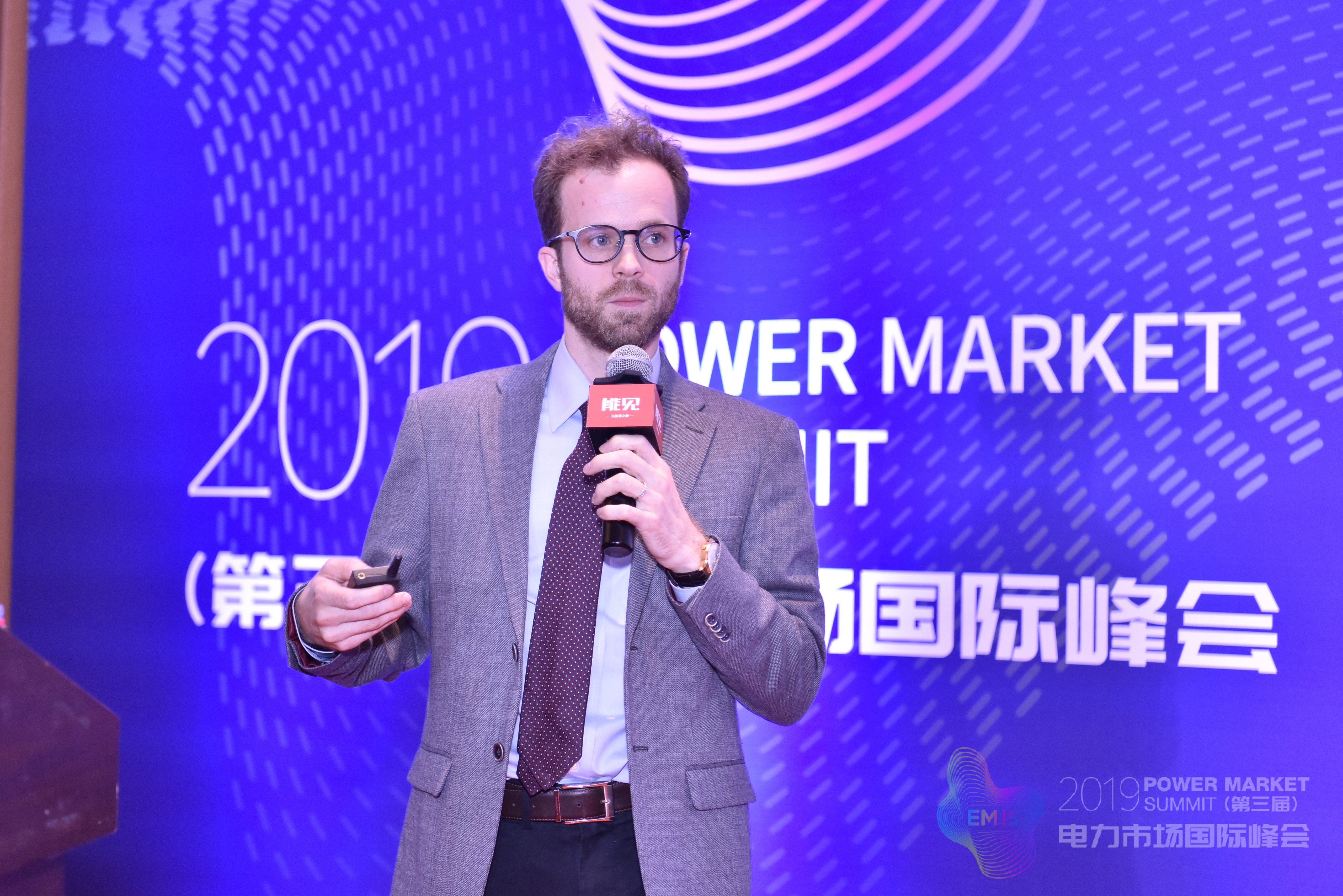 Michael speaks at the 2019 Power Market Summit.
What brought you to TPP and what did you study/research while you were here?
I lived overseas and worked on environmental advocacy for several years prior to joining TPP. Over that time, I realized that many of the field's most intractable problems were complex systems problems where policy and technology advances were inseparable. I arrived at MIT wanting to build on my experience in China and energy policy, with a vague concept of developing more technical capabilities to understand the changing power system under high renewable energy shares.
Where did you go after TPP and what work/research were you doing?
TPP provided a solid foundation in optimization methods, economics, and policy analysis that turned into my PhD in engineering systems (now IDSS). In my TPP thesis, I asked the question whether technical barriers such as inflexible coal power plants or institutional barriers such as underdeveloped markets were the main cause of China's severe problem of wasting wind energy (i.e., curtailment). This combined both modeling and MISTI-supported fieldwork into the larger set of power systems management institutions in China. TPP's unique policy curriculum also prepared for me for a postdoc at the Harvard Kennedy School, where I was able to place my findings in the wider policy context of decarbonizing China and India.
What is a focus for your work now as you start your new position in the fall, and how did TPP help you on your journey?
This fall, I am starting at UC San Diego as an assistant professor joint between the School of Global Policy and Strategy and Mechanical and Aerospace Engineering — literally charged with bringing the TPP ethos of combining technology and policy toward practical solutions to the energy system transition. My researching and teaching will include energy systems engineering focusing on low-carbon system operation and renewable energy resource assessments–as well as energy and environmental policy such as developing markets and other institutions necessary to deploy and manage these increasingly complex systems. TPPers are welcome to come visit!
Sarah Fletcher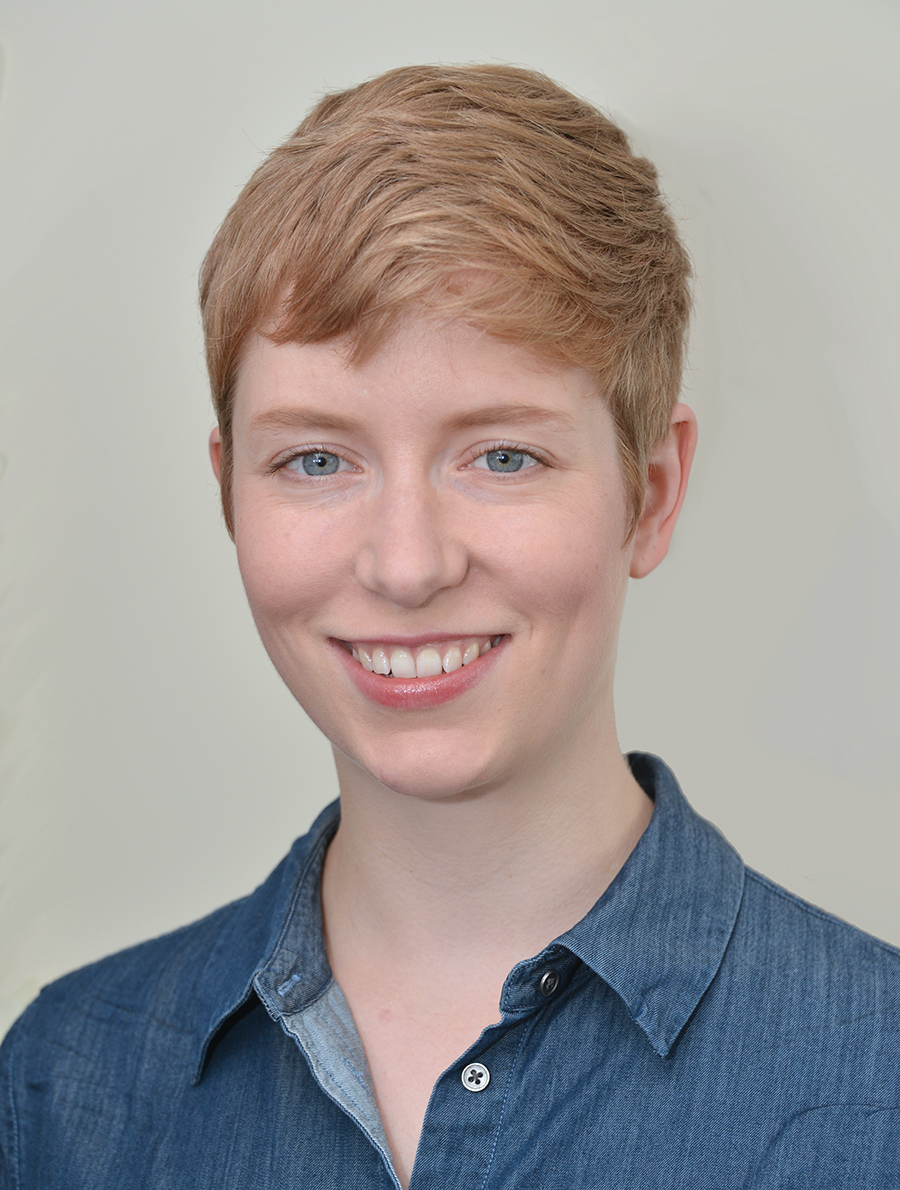 What brought you to TPP and what did you study/research while you were here?
I came to TPP after my undergraduate degree at Penn, where I studied physics and economics, and a brief stint working in energy policy at the Bipartisan Policy Center in DC. I found out about TPP from a colleague who had attended, and thought it would be a great way to combine my (seemingly!) disparate interests in physical science, social science, and sustainability. I worked on a MITEI project on risk assessment of emerging technologies in the water-energy nexus, and my TPP thesis developed a screening method for regulators to assess the groundwater contamination risk of shale gas development in advance.
Where did you go after TPP and what work/research were you doing?
After TPP, I worked in the private sector for a couple years, first researching water issues in the energy industry at IHS CERA, and then leading the development of an online water exchange for energy companies at the startup Sourcewater. I missed science and the intellectual freedom of academia, so I came back to MIT for a PhD in Engineering Systems in 2014. I studied water resources planning under uncertainty, and my dissertation developed a Bayesian framework to assess opportunities to learn about uncertainty over time, enabling adaptive planning that can target water infrastructure investments more efficiently.
TPP fundamentally changed the way I see environmental problems and what it means to be an engineer.
What is a focus for your work now as you start your new position in the fall, and how did TPP help you on your journey?
Now, I'm working as a postdoc at MIT Civil and Environmental Engineering and preparing to start my new position as Assistant Professor of Civil and Environmental Engineering at Stanford in July 2020. My group will research water resources management and climate change adaptation from a socio-technical systems lens. Projects I'm developing include: 1) exploring hybrid approaches that integrate farm-scale management and infrastructure planning to adapt agriculture to climate change in areas with divergent hydroclimatic predictions; 2) integrating equity and justice into water resource systems analysis; 3) building theory on the enablers of flexible infrastructure planning to target climate adaptation resources more equitably and effectively across regions, and 4) assessing tradeoffs between climate mitigation and adaptation strategies (e.g. from negative emissions technologies, hydropower). (Note: I'm recruiting PhD students, and TPPers would be a great fit in my group! Interested students can contact me.)
TPP fundamentally changed the way I see environmental problems and what it means to be an engineer. No technology or algorithm is going to solve the climate crisis alone: we have to integrate engineering solutions with domain expertise, social context, and institutional support. I credit many of my research contributions to the socio-technical systems lens I gained in TPP and in MIT's Engineering Systems Division — and the opportunity to learn from peers addressing societal challenges across many disciplines.
Jesse Jenkins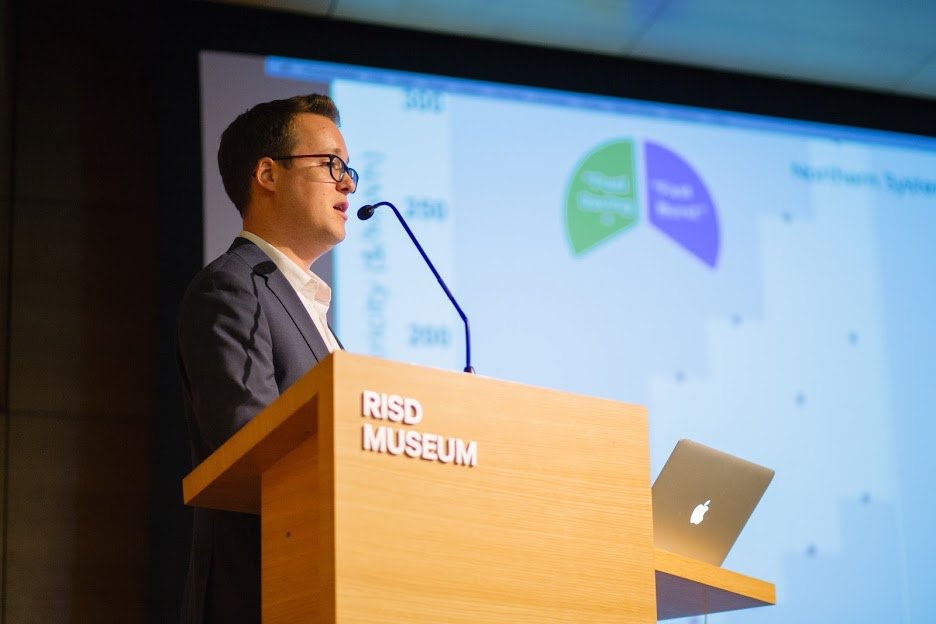 Jesse gives a talk at the RISD Museum.
What brought you to TPP and what did you study/research while you were here?
I came to TPP because it was one of only a handful of places where I could pursue research and training at the intersection of engineering, economics, and policy. As someone focused on the future of energy systems, that combination of interdisciplinary perspectives, coursework, and research opportunities was critical — and difficult to find in most graduate programs. Additionally, as a research-based Master's program, TPP offered both a chance to complement rigorous coursework with hands-on research and opportunities to fund my graduate studies via a research assistant appointment. That made TPP the only Master's program in the country that I was interested in applying to (the other programs I considered/applied to were all PhD programs).
After completing my first year of coursework at TPP, including Prof. Ignacio Perez-Arriaga's "Engineering, Economics, and Regulation of the Electricity Sector" and Prof. Mort Webster's "Modeling Electric Power Systems" course, I joined the MIT Energy Initiative Utility of the Future study, as a research assistant. In this role, I researched the impact of distributed energy resources (think rooftop solar or behind the meter batteries) on electricity systems, and helped develop a comprehensive set of proactive reforms to electricity regulation that can help make the most of these novel resources.
Where did you go after TPP and what work/research were you doing?
After completing my Master's thesis and TPP degree, I continued on at MIT in the Engineering Systems PhD program and expanded my research as a lead author of several chapters of the Utility of the Future study, which was published in December 2016 and has influenced ongoing regulatory reforms from New York and Washington to London and Brussels. During my time at MIT, I also developed a state-of-the-art electricity system planning model, known as GenX, with Nestor Sepulveda (TPP '16). The model has been used extensively in research at MIT, including the Utility of the Future and Future of Nuclear in a Carbon Constrained World studies and several MIT Energy Initiative projects and journal publications.
What is a focus for your work now as you start your new position in the fall, and how did TPP help you on your journey?
In September, I will start a new position as an assistant professor at Princeton University with a joint appointment in the Department of Mechanical and Aerospace Engineering and the Andlinger Center for Energy and Environment. I will also be an affiliated faculty member with the Center for Policy Research in Energy and Environment at the Woodrow Wilson School of Public and International Affairs.
Through my research and teaching, I will continue to employ the same interdisciplinary energy and engineering, economics, and policy perspectives honed during my time at MIT. I hope to pass along a "TPP mindset" to Princeton students in engineering, the Wilson School, and other programs.
My research continues to focus on the rapidly evolving electricity sector, including the transition to zero-carbon resources, the proliferation of distributed energy resources, and the role of electricity in economy-wide decarbonization. In particular, my work will focus on improving and applying optimization-based energy systems models to evaluate low-carbon energy technologies, policy options, and robust decisions under deep uncertainty. My objective is to produce research that both advances scholarly knowledge and can guide and inform practical research, policy, and investment decisions, and improve environmental outcomes in the dynamic energy sector.